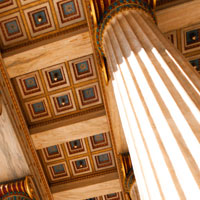 Session 1 - Defining safety: philosophical and historical perspectives
Ana Alicia Carmona Aliaga (École Pratique des Hautes Études) - Tolerance, a safety policy in Pierre Bayle's thought.
Dr. Tom Giesbers (Open University) - The modern philosophical underpinnings of 'Public Safety'
Dr. Kai Preuß (Goethe-Universität Frankfurt/Main) - Unsettling the secular - Late Antique perspectives on (in)securitization and power
Carlotta Voß (Freie Universität Berlin) - 'what is profitable goes with security, and that which is just and honourable with danger'? The Athenian Security Discourse in Thucydides.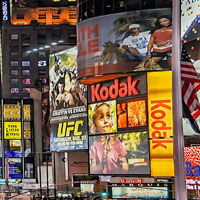 Session 2 - Imaginaries of future safety
Dr. Susan Hogervorst (Open University) - Testimonies against terrorism. The use of the past to control the future - Conference contribution withdrawn
Darja Jesse (Freie Universität Berlin) - "A Potential Threat to the World"? The visual framework of safety in post-war Germany
Jilt Jorritsma (Open University) - A Future in Ruins: History, Memory and Space in the Imagination of Sustainable Futures in Amsterdam, New York and Mexico City.
Session 3 - Safety, health and social order
Irene Geerts (Open University) - Safety for whom? Dutch family members of people with a severe mental illness caught between a rock and a hard place, 1960-1990
Dr. Jan Oosterholt (Open University)- The Transfer of 19th Century Representations of Unsafety: Dutch Adaptations of Eugène Sue's Les Mystères de Paris
Anubhav Pradhan (Indian Institute of Technology, Bhilai) - Mutinous Ghosts, Malarial Fears. 'Improving' the Red Fort in British Delhi
Mario Silvester (Open University) - Dangers of the working-class neighbourhood (1870-1940). Slums as a hotbed of infectious diseases.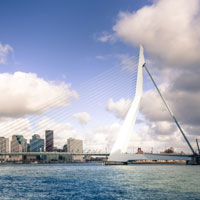 Session 4 - Urban vice, Urban order: regulating safety in public space
Dr. Wim de Jong (Open University) - The Construction of urban 'social safety'. Policing ethnic minorities in Amsterdam and Nijmegen, 1970-2000
Vincent Baptist (Erasmus University Rotterdam) - Criminal or Cosmopolitan: Discourses of Safety on Rotterdam's Interbellum Pleasurescape in Municipal and Audiovisual Sources
Jasper Bongers (Open University) - "Give us the fair!" Negotiating perceptions of safety in the context of Utrecht's fairs (1915-1926).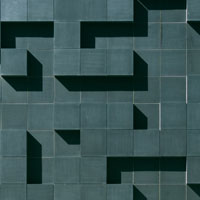 Session 5 - Places and spaces of safety
Dr. Muzayin Nazaruddin (University of Tartu) - Contesting the 'disaster prone area': the case of local communities on the slopes of Mt. Merapi, Indonesia
Prof. dr. Sigrid Ruby (Justus-Liebig-Universitaet Giessen)- Domesticity and domestication as politics of safety
Roos van Strien (Independent scholar) - Brace for Impact: how perceptions of safety influenced architecture and urban planning in the cities Belfast and Oslo.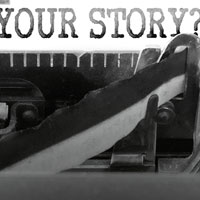 Session 6 - Feeling safe: the impact of media
Dr. Jaqueline Hylkema (Leiden University) - Lyes in Print: Fake News and a Sense of Unsafety in Early Modern Europe
Nicolas de Keyser (University of Gießen) - The Chronotopes of (In)Security in Crime-Appeal Television
Dr. Daniel Michaud Maturana (UcLouvain) - News, quantifiers and the perception of safety
Dr. Elizabeth Parke (University of Toronto) - Filming Safety: Dashcams, Cars, and the Sinosphere.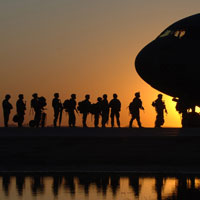 Session 7- Experiencing safety
Dr. Marieke Borren (Open University) - The Color of Safety. Racializations of Lived Embodied Experiences of Un/Safety of Public Spaces
Dr. Bianca Briciu (Saint Paul University, Ottawa) - I See It So That You Don't Have To: Safety, Compassion and Vicarious Trauma in Films about War Correspondents
Dr. Frederik van Dam (Radboud University Nijmegen)- Safety as Nostalgia: Literary Representations of the European Question in Interwar Fiction
Dr. Femke Kok (Open University) - Feelings of being (un)safe. A philosophical exploration of feelings of unsafety in the work of Magda Szabó (1917-2007).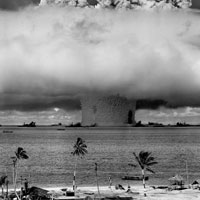 Session 8 - Representations of safety in word and image
Dr. Lizet Duyvendak (Open University) - Art works performing unsafety: Tumbling into someone else's life?
Dr. Frauke Laarmann-Westdijk (Open University) - The Image of the Hangman
Dr. Erik Swart (Justus-Liebig-University, Gießen) - The massacre of the innocents. The imagination of unsafety during wartime in sixteenth- and seventeenth-century European painting
Dr. Karen Westphal Eriksen (The National Gallery of Denmark )- Portraying the feeling of being unsafe in art by Svend Wiig Hansen and Dan Sterup Hansen.