Madita Elise Siddique, M.A.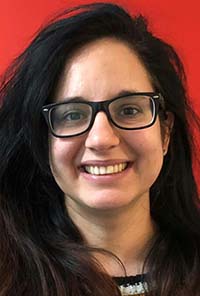 Madita Siddique, M.A. graduated from the University of Essex with a Master's degree in Literature. Since 2010 she has worked in several research projects at the Freie Universität Berlin including projects on family literacy, children's rights (CREAN), NETWorks Against School Shootings (NETWASS).
Additionally, she is also a trainer for the fairplayer.manual, a program to prevent bullying in the classroom, and promote social and emotional skills, and for the program Medienhelden (Media heroes), a program to prevent cyberbullying and promote media literacy as well as social and emotional skills.
She also teaches classes as a lecturer to ongoing primary school teachers and special needs educators. Her role in the Blurred Lives project is the collection of survey data, as well as coordination and moderation of the focus groups and quality circles.