Our renowned keynote speakers acknowledge the relevance of the multidisciplinary research program 'Learning and Innovations in Resilient Systems', but also point out the challenges it faces.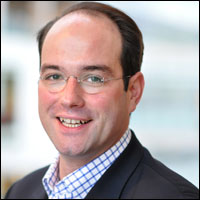 Roman Beck, Full Professor at IT University of Copenhagen and Head of the European Blockchain Center. As Blockchain economist, his research focuses on the role of changing nature of work due to Blockchain with focus on governance and value creation in decentralized systems. Roman has published over 120 journal and peer-reviewed conference articles. He is the co-conference chair for the International Conference of In-formation Systems (ICIS) 2022. Roman is Convenor of the ISO TC 307 WG 5 Blockchain & Distributed Ledger Technology standardization group on Blockchain Governance.
Jan Jonker, Full Professor of Sustainable Entrepreneurship at the Nijmegen School of Management at the Radboud University Nijmegen. Jonker's research interests are at the crossroads of management, sustainable development (SD) and the circular economy, leading to the development of organisational concepts, strategies and (new) business models. Within this focus, Professor Jonker is increasingly concentrating on how to foster transition leading to the creation of sustainability and circularity between organisations. He has an almost natural interdisciplinary approach to complex 'sticky' questions and is known for his mild 'activism' to make things happen.
Mark Reed, Full Professor at the School of Natural and Environmental Sciences at the Newcastle University. Professor Reed is a recognized international expert in research impact with more than 150 publications that have been cited over 13,000 times. Professor Reeds holds a Research England and N8 funded Chair in Socio-Technical Innovation at Newcastle University, and has won awards for the impact of his research. His work has been funded by ESRC, STFC, NERC, AHRC and BBSRC, and he regularly collaborates and publishes with scholars ranging from the arts and humanities to physical sciences.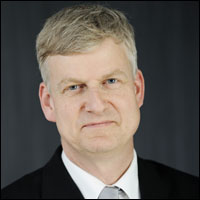 Wil van der Aalst, Full professor and head of the Process and Data Science (PADS) group at RWTH Aachen University.
Prof.dr.ir. Wil van der Aalst is a full professor at RWTH Aachen University leading the Process and Data Science (PADS) group. He is also part-time affiliated with the Fraunhofer-Institut für Angewandte Informationstechnik (FIT) where he leads FIT's Process Mining group and the Technische Universiteit Eindhoven (TU/e). Until December 2017, he was the scientific director of the Data Science Center Eindhoven (DSC/e) and led the Architecture of Information Systems group at TU/e. Since 2003, he holds a part-time position at Queensland University of Technology (QUT). Currently, he is also a distinguished fellow of Fondazione Bruno Kessler (FBK) in Trento and a member of the Board of Governors of Tilburg University.