Dr. Noel Purdy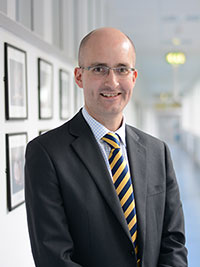 Dr. Noel Purdy is Director of Research and Scholarship and Head of Education Studies at Stranmillis. Dr. Purdy was chair of the Northern Ireland Anti-Bullying Forum from 2013 to 2016. The Northern Ireland Anti-Bullying Forum (NIABF) brings together organisations acting together to end bullying of children and young people. During his period as chair, the NIABF carried out an extensive ministerial review of policy, legislation and practice in relation to bullying in schools in Northern Ireland, which set the context for the development of the "Addressing Bullying in Schools (Northern Ireland) Act 2016" which gained royal assent on 12 May 2016. In January 2016 Dr. Purdy presented oral evidence on the new Bill to the Committee for Education at the Northern Ireland Assembly.
Dr. Purdy is an experienced researcher and has already led collaborative projects with one of the project partners, Professor Peter K. Smith (Goldsmiths, London). In 2014-15 he took the lead in a project on the content of anti-bullying policies in Northern Ireland. He has published in leading journals such as the Oxford Review of Education, Educational Research, the Education Law Journal and the European Journal of Special Needs Education, and edited "Pastoral Care 11-16: A Critical Introduction" (London: Bloomsbury).
As a member of the Senior Management Team, Dr. Purdy has responsibility for designing, implementing and evaluating the research strategy for his institution, as well as line management responsibilities and membership of the Corporate Planning Team. Dr. Purdy also has experience in producing anti-bullying materials with the NIABF which are used across 800 school in Northern Ireland. He brings considerable skills and expertise in project management, as well as research experience and expertise in relation to bullying and cyberbullying. As project lead, he will assume overall responsibility for the co-ordination of the project including financial management and will lead in the creation of the recommendations for Social Network Site Providers.