The
Open University of the Netherlands
(OU) develops, provides and promotes innovative higher distance education of top quality, in collaboration with networks and alliances. As the prime university for lifelong learning, it addresses the wide-ranging learning needs of people during their course of life, plus the need to achieve a considerable increase of the knowledge level of the community at large.
The institute's primary mission is to provide flexible, open, activating, academic teaching in psychology and educational sciences, primarily but not exclusively online for approximately 6000 students. On a yearly basis the volume of courses is 15000. The Faculty is a forerunner in the innovation of digital methods used for teaching psychology, and has an explicit mission in the innovation of higher education, focusing on technology enhanced learning and teaching.
The Faculty's earlier psychology programme gained the E-xcellence certificate of the European Association of Distance Teaching Universities. In teaching, the Faculty was judged to offer the best education according to its students in 2016, compared to the evaluation of students of other universities' psychology programmes. The Faculty offers a Bachelor of Science in Psychology, four specializations in the Master of Science Psychology, a Master of Science in Educational Sciences, and a preparatory programme for students converting from Higher Vocational Education (HBO) to the master programmes.
Research takes place in two research programmes. One of the research programmes is focused on Learning and Teaching in Technology Enhanced Environments, the other one – presented in this document – focuses on The Interaction between Implicit and Explicit Strategies for Behaviour within four specializations in master teaching (psychology of psychopathology, health psychology, work and organisation psychology, and life span psychology).
About Dr. Völlink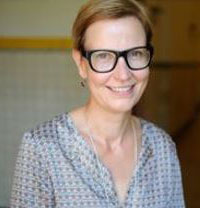 Dr. Trijntje Völlink works at the Faculty of Psychology and Educational Sciences at the Open University of the Netherlands. Since 2006 her main research focus has been on cyberbullying. Recently she was co-supervisor of two PhD projects concerning cyberbullying and cybersafety, respectively entitled: 'An online tailored intervention for victims of cyberbullying in secondary schools' (2010-2015) and 'Youth and Cybersafety: Youth being at risk and a risk on the internet (2010-2015). She was guest editor of a special issue for the Journal of Community and Applied Social Psychology concerning Antisocial behaviour in online communities that was published in 2013 and in 2016 she was editor of the book titled: 'Cyberbullying: from theory to intervention' (Routledge). From 2008 to 2012 she was member of the management committee of a European network for researchers concerning cyberbullying (COST Cyberbullying: IS0801) and has considerable experience in working with young people.
As a member of the project team, she will assist throughout in the implementation of the Work Plan. She will take lead responsibility for the Quality Assurance Plan and Measurement of Impact plan. She will identify partner schools/community youth settings in her region and organise and co-facilitate the young people's focus groups, as well as arranging for the completion of the online survey.