Constantine the Philosopher University in Nitra
The Faculty of Social Sciences and Health Care (the Faculty),
Constantine the Philosopher University
(UKF) in Nitra, Slovakia provides university education in the study fields of psychology, social work, social services and counselling, nursing and emergency medical care.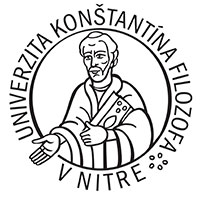 The aim is to prepare competent professionals for practice in helping professions. Development of helping professions via education and research activities is the basic role of the Faculty. All the workplaces focus on the persons. The persons in the broadest possible sense: the persons as individualities; the persons in their interpersonal relationships; the persons in their social networks; and the persons in social contexts. Specific attention is paid to the persons with problems; the persons requiring care by professionals in healthcare or social scopes. The persons who would suffer, who would not have their physical, mental and social needs satisfied, or would be socially excluded without professional interventions.
The UKF Nitra is the only academic institution with a specialized scientific-experimental and pedagogical department for Roma ethnic group in Middle Europe. Staff from UKF Nitra have extensive experience of teacher training in the field of intercultural integration. As such they will coordinate the development of the supplementary curriculum for teachers but will also contribute to the development of the educational game and its evaluation.