Catherine Culbert, MSc.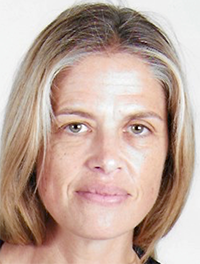 Catherine Culbert, MSc. currently works as a research assistant to Professor Peter Smith at Goldsmiths College, London on the Blurred Lives Project. She also work as a Trainer/Consultant at Young Minds- a children and young people's mental health charity based in London and spent two and a half years volunteering on the Young Minds Parents' Helpline.
Prior to this, she spent 10 years training and working as an Intensive care Paediatric nurse specializing in Cardiology in several London hospitals. Qualifications include a Diploma in children's Nursing from Kings College London, a BSc in Psychology (2:1) and a Masters in Child and Adolescent Psychology (Distinction) from the University of Greenwich and will be starting a PhD programme in Sept 2019.