Prof. dr. Antonella Brighi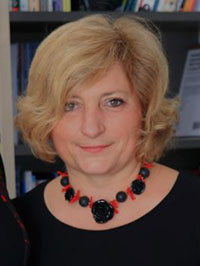 Prof. Brighi, PhD, is Associate Professor in Developmental Psychology, (now moving to the Free University of Bozen). In the last ten years she has led as international and national coordinator some international research projects funded by the European Community, focused on the prevention of bullying and cyberbullying from preschool years to adolescence across different life contexts: school, juvenile detention settings, virtual world. Her research on the implications of cyber-aggression on mental well-being and on risk and protective factors involved in cyberbullying in an ecological perspective has been reported in academic publications and has allowed the creation of strong collaborative links with other researchers across Europe and from extra Europe Countries, such as Australia. She has funded and is currently the director of the International Joint Research Laboratory on "Student Wellbeing and prevention of Violence" (SWAP-v IT), established between the University of Bologna and Flinders University, South Australia.
As a member of the project team, she will assist throughout in the implementation of the Work Plan (see Gantt Chart). She will take lead responsibility for the Risk Assessment Plan and the Conflict Resolution Plan. She will identify partner schools/community youth settings in her region and organise and co-facilitate the young people's focus groups, as well as arranging for the completion of the online survey.