Prof. dr. Scheithauer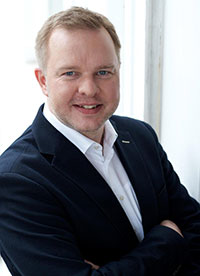 Prof. Dr. Scheithauer is Professor for Developmental and Clinical Psychology at FUB and Head of the Unit 'Developmental Science and Applied Developmental Psychology' (UDSADP). 2004-2010 'Junior Professor' in Developmental & Educational Psychology at FUB; since 2010 permanent Professor at FUB. Prof. Dr. Scheithauer has extensive experiences in the development, evaluation, and implementation of violence/bullying/cyberbullying preventive intervention and early intervention programs, e.g. in preschool (www.papilio.de), school (www.fairplayer.de, www.netwass-projekt.de, www.medienhelden.info), in extracurricular (www.fairplayer-sport.de), and family environment (www.coda-programm.de).
The programs Papilio and Medienhelden have been translated and transferred to other European (e.g. Austria, Finland) or Non-European countries (e.g. Latin America); the European Crime Prevention Award (ECPA) was awarded to Medienhelden (2015) in Luxembourg and Fairplayer.Manual (2011) in Warsaw. He has trained professionals from other disciplines (e.g. teachers) and has extensive experiences in the nationwide, large-scale implementation of preventive interventions. He and his staff members are experts in bullying, cyberbullying and victimization research, they have extensive experiences in conducting longitudinal studies and research project, including 'Cyberbullying in Adolescence: Investigation and Intervention in Six European Countries'. He is and previously was member of several Scientific Advisory Boards and Scientific Networks (e.g. EU COST-Action 'Coping with Cyberbullying'); Expert Advisory Board 'Future Dialogue' of the German Federal Chancellor; Member of the Expert Commission 'I-KiZ, Centre for Child Protection in the Internet' of the Federal Ministry of Family, Senior Citizens, Women and Youth; Member of the Steering Group of the Federal Ministry of the Interior for the preparation of a National Center for Crime Prevention. Faculty Member of the International Max Planck Research School LIFE – The Life Course: Evolutionary and Ontogenetic Dynamics; member of Human Capital & Economic Opportunity Global Working Group (HCEO), Early Childhood Interventions (ECI) Working Group.
For further information see www.developmental-science.de.
Photo copyright: Banane Design GMBH Bremen