Enroll in the MOOC Marine Litter that will be launched on 22 May 2017
UN Environment and Open Universiteit will be launching a second massive open online course (MOOC) on marine litter on 22 May 2017.
About the course
The course provides free access to people around the world to examples and case studies on marine litter. In addition to educating people about the topic of marine pollution, the MOOC also aims to spur action and help bring about new, creative solutions. Students can choose to enroll in the leadership track for a two-week course in May 2017 and then continue to an eight-week expert track, if they wish to learn more. The MOOC is being carried out in collaboration with The Open Universities in the Netherlands.
UN Environment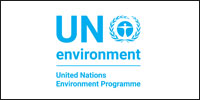 In 2015 UN Environment called for potential learners around the world to sign up for its first MOOC on marine litter. With the input of more than 6.000 students, UN Environment achieved great success in fostering knowledge exchange and technological advancement, promoting better prevention and management of marine litter.
#CleanSeas campaign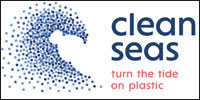 In February this year, UN Environment launched the #CleanSeas campaign. It will bring together private citizens, governments, private businesses and civil society actors to help tackle the problem of marine litter. The second MOOC is part of this effort, and will play an important role in educating people about the scope of the marine litter problem, thereby helping them reduce their own plastic footprint.
Do you want to enroll in the MOOC and become part of the #CleanSeas campaign? Please enroll via the website Marine Litter MOOC.
Laatst gewijzigd op: 29 Mar 2017 17:29